The new and the best at Butcher steak houses
Premium beef and Asian classics on the same plate.
This will not happen again. Therefore, we advise you to try it without delay.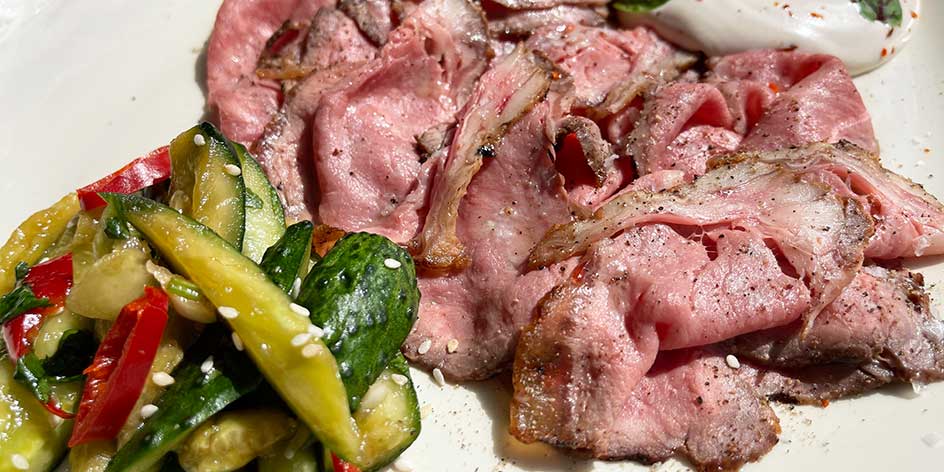 Roast beef with tuna and parmesan mousse
Stewed grain-fed beef with creamy tuna mousse and smashed cucumbers.
1350 rub.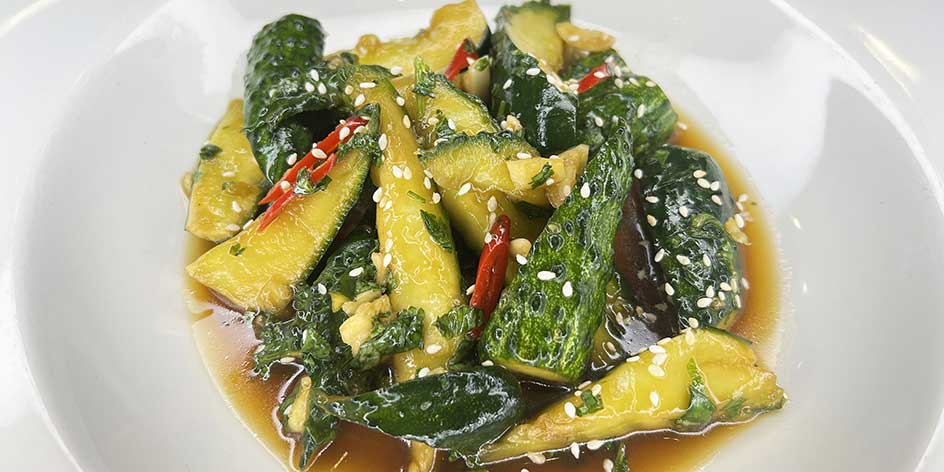 Smashed cucumbers
Crispy cucumbers in a flavorful marinade with chili peppers, sesame oil, soy sauce and fresh cilantro.
770 rub.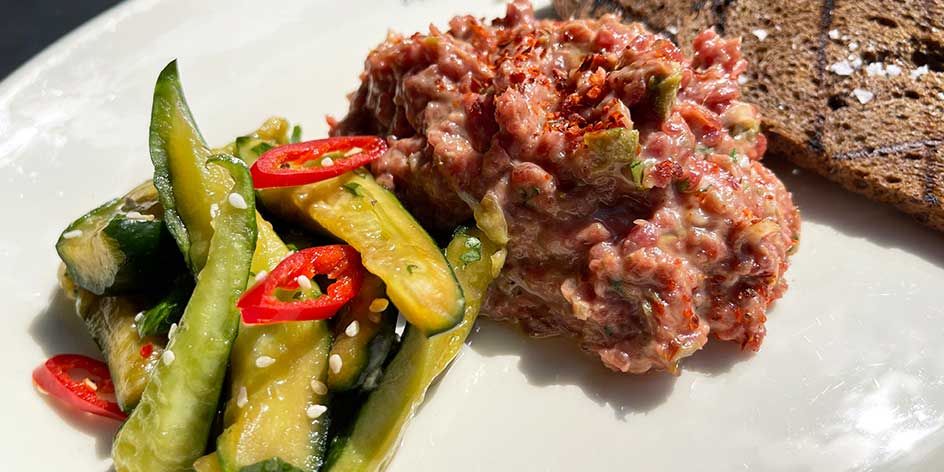 Tartar with smashed cucumbers
Finely chopped premium beef tenderloin with Dijon mustard, cognac and capers.
1350 rub.