SOUTH AMERICA STEAKS FESTIVAL
SOUTH AMERICA STEAKS FESTIVAL
SARMIENTO is a secret which will give you the most flavorful steak of your life. Only in Butcher steak houses we cook the three main South American steaks using the unique SARMIENTO technology.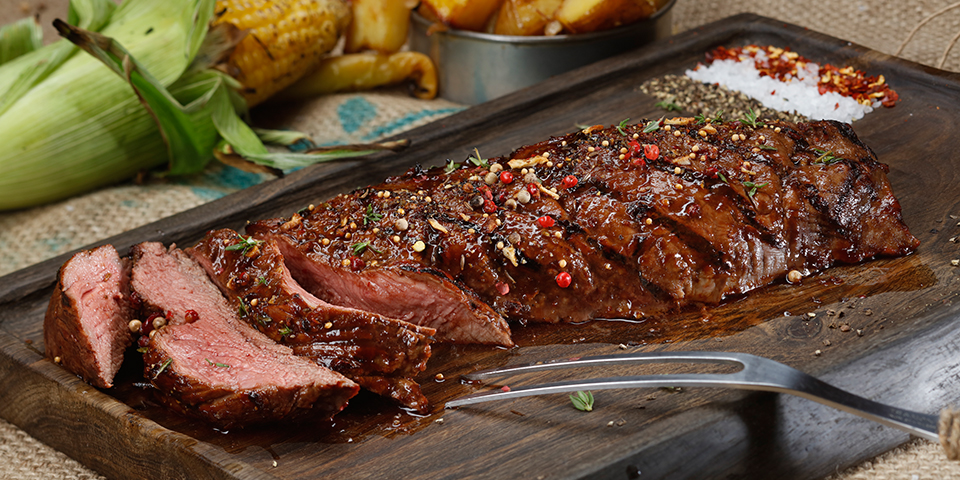 ASADO URUGUAY STEAK
The most brutal steak of the festival. It is unique because only four such steaks can be cut from one carcass. It is cooked under a traditional Uruguayan recipe using grass-fed beef. Served with roasted chili pepper, garlic and thyme.
MARUCHO ARGENTINA STEAK
It is considered second only to filet steak in terms of tenderness. This gourmet steak is made of shoulder-blade part of a carcass. It has a unique structure and marbleness. That is why it has a bright taste and flavour. Served with grilled leek and smoked chipotle pepper.
BUTCHER CHILI STEAK
A bestseller among steaks. A juicy rib-eye made of premium Black Angus beef. Each BUTCHER CHILI STEAK is covered by hand with a glaze with fragrant herbs and smoked hot pepper. Served with fiery jalapeño pepper and rosemary.
P.S. Steaks cooked over vines soaked in red wine.