OUR STEAKS RECOMMEND TO FRIENDS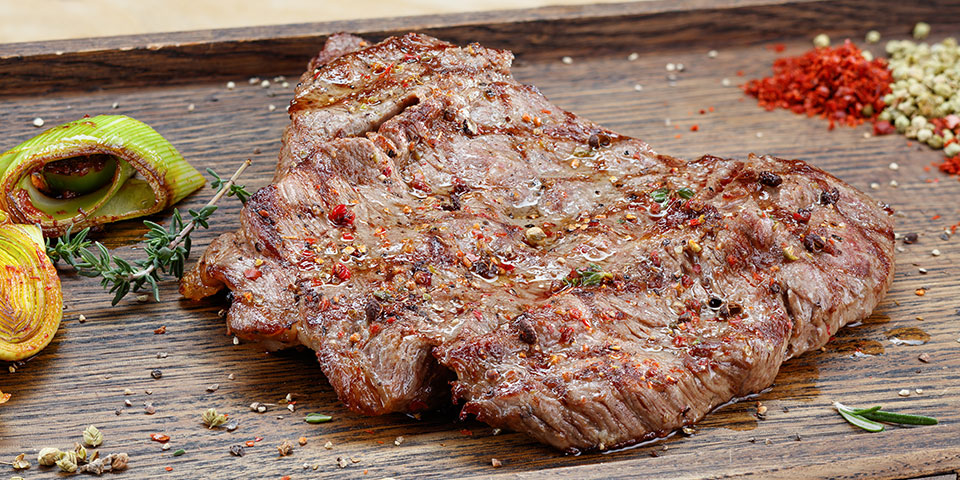 A steak you've never had before
A steak we want to tell everyone about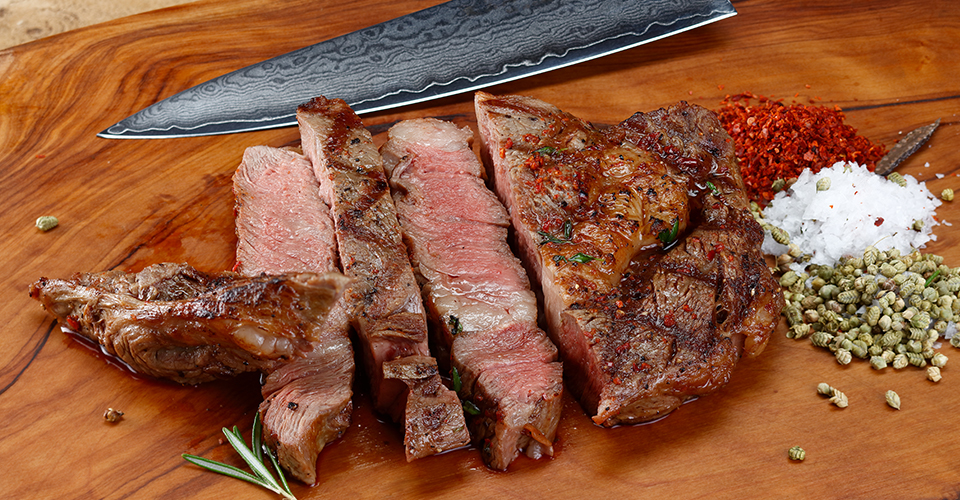 MACHO RIB-EYE STEAK
Fragrant glazing with spices and a unique way of cooking in a wood-fired oven give the meat a unique taste. And the crispness created by the glaze keeps the steak's amazing juiciness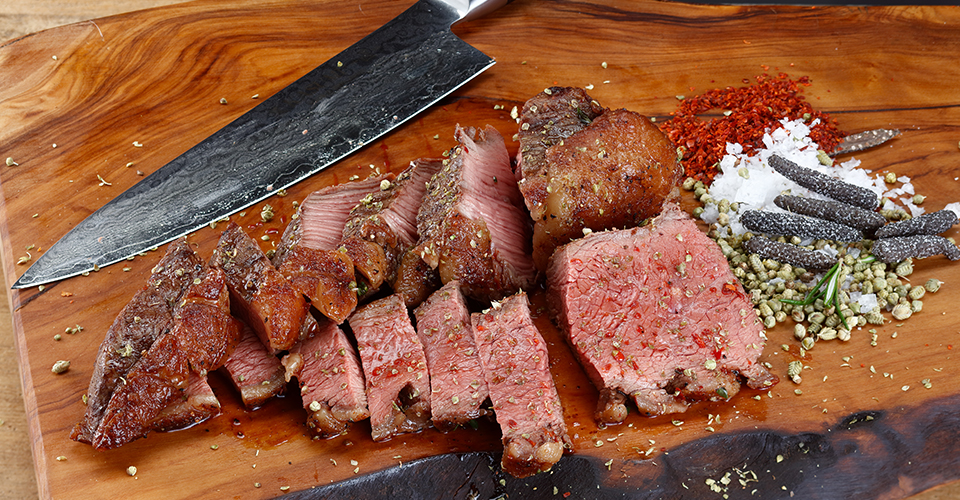 PICANHA STEAK
The favorite steak in Brazil.
MARUCHO STEAK
Steak made from the most delicious beef scapula muscle.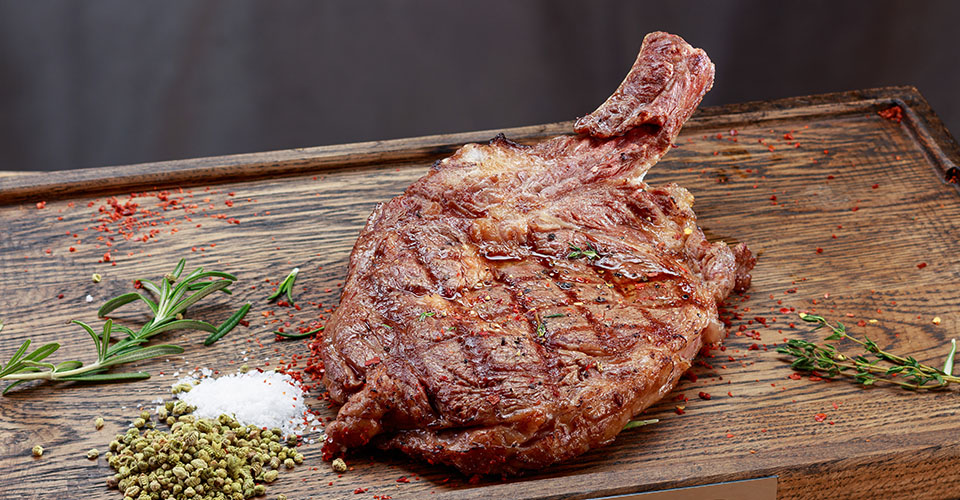 COWBOY STEAK
Brutal bone-in rib eye made from premium grain-fed beef.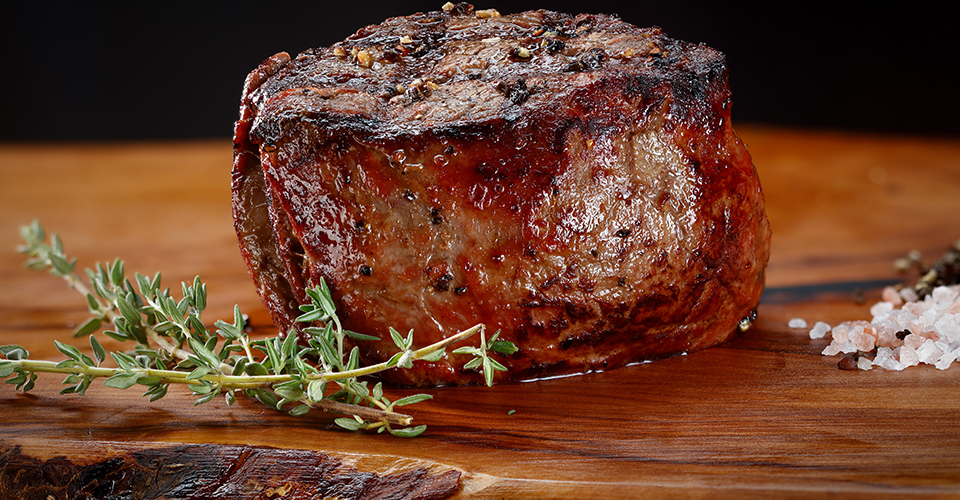 FILET STEAK
Tender grass-fed beef tenderloin steak.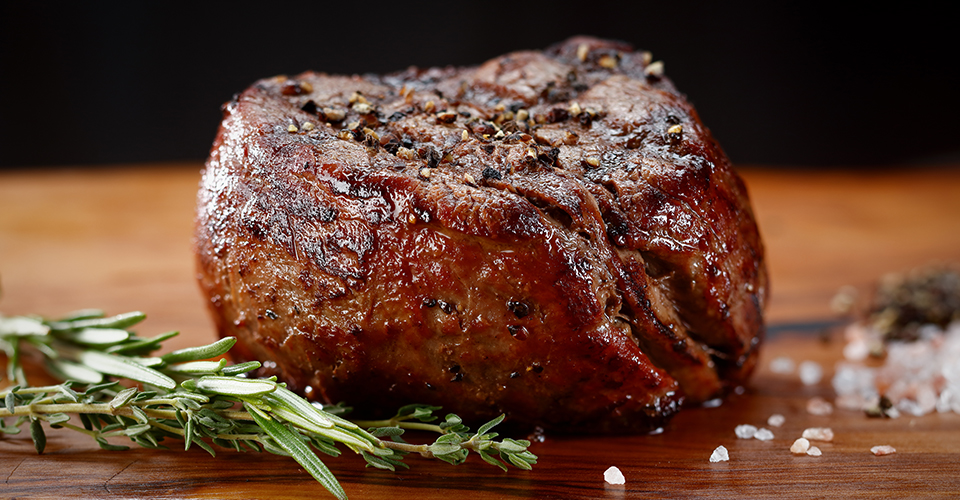 FILET PRIME STEAK
Premium grain-fed beef tenderloin steak. The breed of bulls is Black Angus. 200 days of grain feeding. 21 days of wet aging. Prime.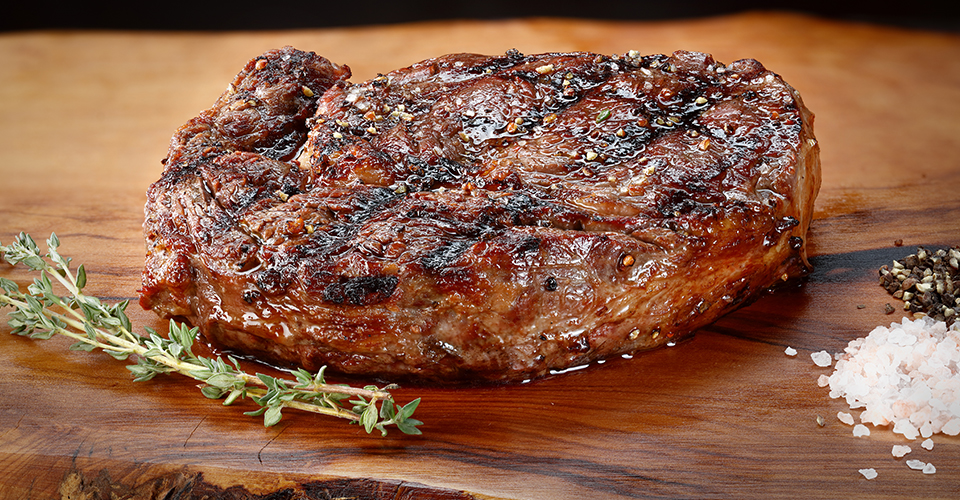 RIBEYE STEAK CHOICE
Steak from beef, 90 days of grain feeding, 100% Black Angus meat.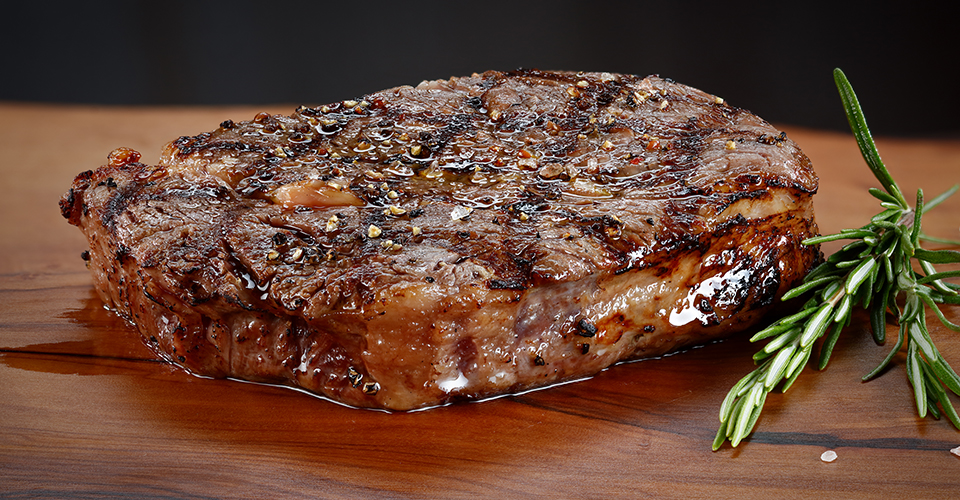 RUSSO RIBEYE STEAK
Marbled steak made of Russian beef. The breed of bulls is Black Angus. 200 days of grain feeding. 21 days of wet aging. Prime. Miratorg.
NEW YORK STEAK
Grain-fed Russian beef steak. The breed of bulls is Black Angus. 200 days of grain feeding. 21 day wet aging. Prime.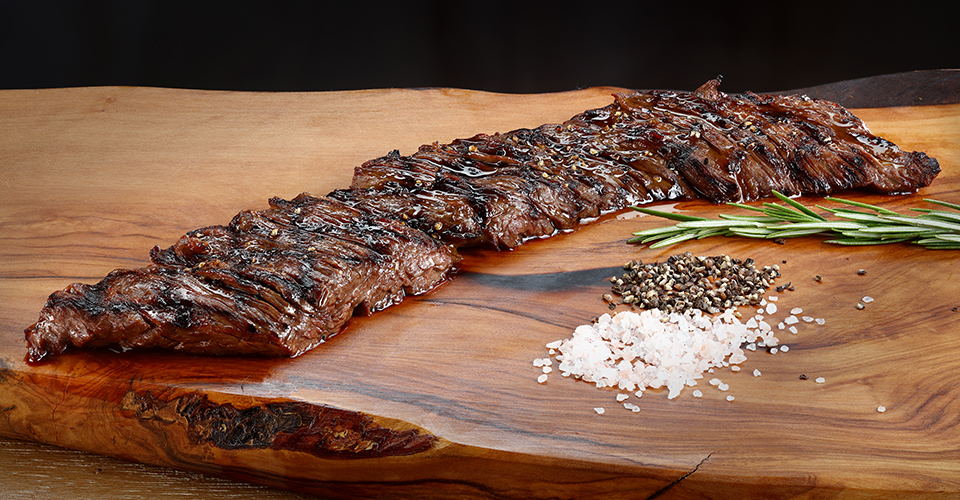 MACHETE STEAK
Its unusual texture and original shape make Machete a truly masculine steak. 200 days of grain feeding. 21 days of wet aging. Prime.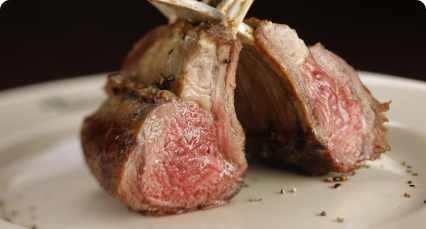 RACK OF LAMB
Russia, Dagestan
BUTCHER STEAKHOUSE – THE MEAT RESTAURANT!
Some interesting facts about Butcher meat restaurant.
• Our steak houses in Moscow prepare 35-37 thousand steaks every month!
• We cook meat in a wood-burning oven on birch coals. Bright aroma and rich taste are guaranteed!
• Before ordering, we show you the meat list and then you choose your steak.
• We cook our steaks only from premium grain-fed beef of Black Angus and Hereford bulls.
• Chilled meat is supplied to us by small farms from Chile, Uruguay, Argentina and Russia.
• In meat restaurants of Butcher chain, we follow the world steak cooking traditions.
• The unique Sarmiento method from Latin America is when grape vines soaked in red wine are added to the coals in the wood stove.
• Cooking steaks in a glaze is one of the most popular ways in the state of Texas. It is the aromatic spice glaze and a special recipe that give the meat a new taste.
• In Butcher you will find the most interesting and brilliant wines of the New World, because their principle is "low price - high quality", as opposed to the principle of some Europeans "there is no such thing as a price that is too high."
• One of the best steakhouses in Moscow according to Trip Advisor
• Butcher is the first Russian steakhouse which started cooking alternative steaks. Fragrant Machete, delicate Flat Iron and signature Butcher. To everyone who appreciates the combination of meat and good wine, we offer a rich selection of New World wines at affordable prices, which are shared by the best steakhouses in the world.
Butcher is:
Premium quality beef - grass and grain fed, Prime marbling
Classic and alternative steaks of all degrees of doneness
Unique cooking methods
Absolute freshness and safety of all ingredients
Aquariums with fresh oysters and sea urchins
The best wines from around the world
Large portions of author's desserts
Always something new
Guest card with cumulative discount
Meat has always been of particular value to men. That was why we decided to create the first steakhouse. This is how Butcher appeared, where the steak takes the first place. Our task is to expand the very concept of "steak", go beyond the standard offer: "Ribeye", "T-Bone", "Filet Mignon", "New York" ...
We invite you to visit Butcher and taste our specialties. Here you can choose the piece of meat from which your steak will be prepared. The waiter will tell you in detail about the features of each of them, and you can easily choose what you like. We are the only place in Moscow where you can try such dishes as: chef's lamb stew, oxtail soup, beef tenderloin tartare, premium Wagyu beef steaks, signature burgers and much more.
The hospitable waiters at Butcher steakhouses will be happy to help you choose the perfect steak and wine. A unique gastronomic experience, a cozy atmosphere and pleasant conversations await you.
"The best steak house is the one in which the steak comes first."
Your Butcher meat restaurant.
Steakhouse in Moscow.
STEAK HOUSE:
ADDRESSES IN MOSCOW