Bluefin tuna - fish for meat connoisseurs
What kind of fish will a steak lover like? Of course, bluefin tuna. All thanks to its dense texture and rich taste. At Butcher steak houses we offer you to taste bluefin tuna with bright sauces, aromatic spices and seasonings.
P.S. And remember: bluefin tuna is the most meaty fish.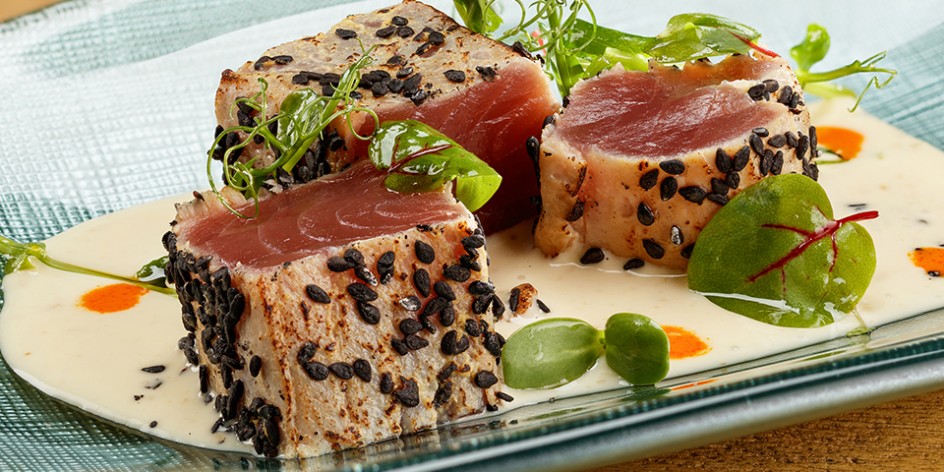 Tuna tataki
Fried bluefin tuna and three bright sauces – with roasted and grilled peppers, ginger and wasabi.
1070 rub.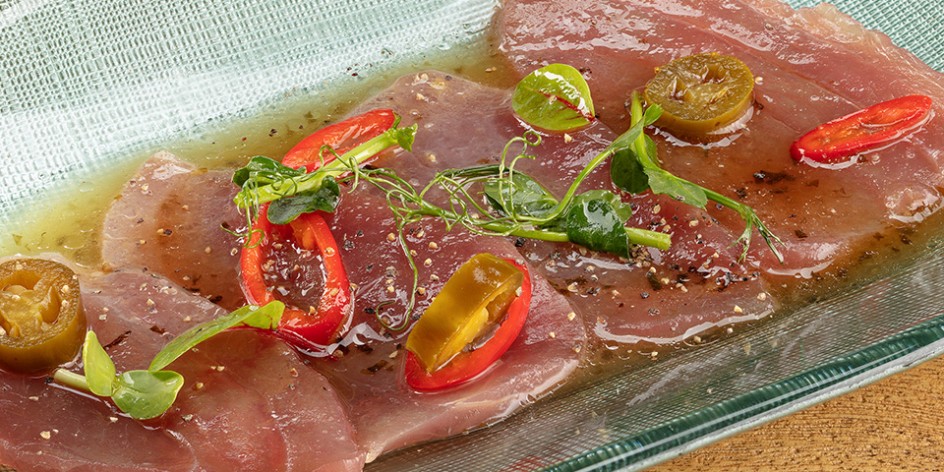 Tuna crudo
Thinly sliced bluefin tuna in citrus marinade, with spicy sauce and two types of hot peppers.
1070 rub.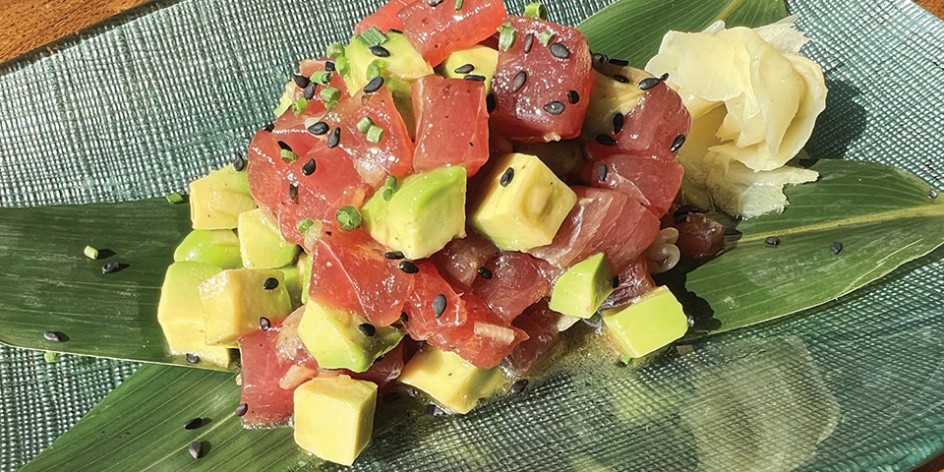 Tuna tartar
Tartar in the best traditions of Thai cuisine. Tender bluefin tuna, avocado, edamame beans, soy sprouts and spicy Wasabi sauce.
1070 rub.